Have you ever felt like buying lovebird(s) ?
When i was younger, around 2011, I wanted a lovebird and bought 2 of them... one was really sweet, and the other was a bit scared of humans. Whatever, they were nice little birds, but i didnt kept them long. I sold them to another guy around the same year.

If i could, I'd rebuy 1 or 2 lovebirds. just for the thrill of it.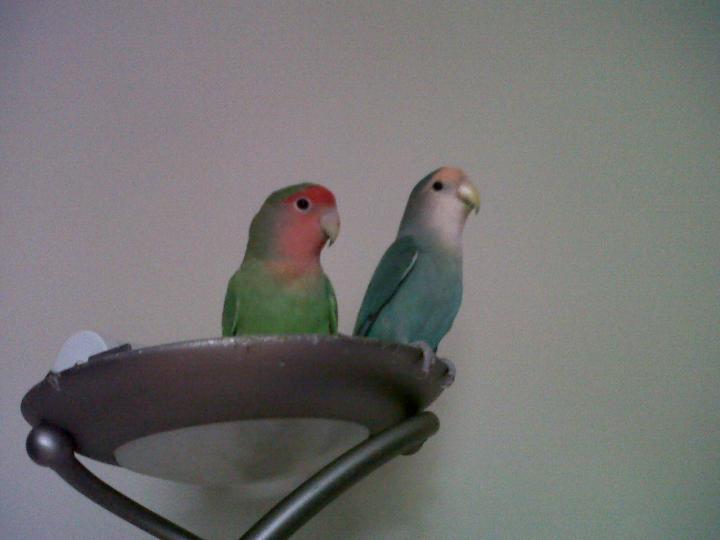 btw, this pic is one of the only one i have from them... it were them !