Can you find all the pictures contained in this Find The Difference picture puzzle game?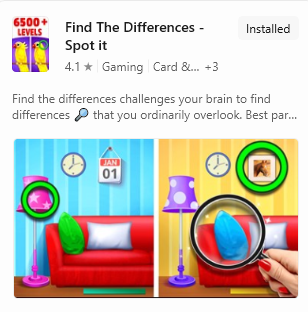 I went through 2,000 levels and still didn't get to any picture that shows other whole person/people, just the planets & bunch of stars, etc.!
Can you find the web page that will show all the level pictures from this Find The Difference game?
Or can you find all the difference pictures possible that are currently in this 6500+Levels Find the Difference picture puzzle game App, & see if you can post all the leveled pictures here-I know that is way lot, but I would like to see if there's any difference level pictures that show just whole person/people, stars & planets, & on Arcade game screen to find the difference actually from these too.