How does a Congress Woman write a bill about an incident BEFORE it happened?
Rep Cori Bush writes a bill to remove all those who challenged the election because of the Capitol riot. She tweeted it on Jan 6th 3:00 pm.
https://mobile.twitter.com/RepCori/status/1346926083350794240?ref_src=twsrc%5Etfw%7Ctwcamp%5Etweetembed%7Ctwterm%5E1346926083350794240%7Ctwgr%5E%7Ctwcon%5Es1_&ref_url=https%3A%2F%2Fthehill.com%2Fhomenews%2Fhouse%2F532990-cori-bush-introduces-legislation-to-sanction-remove-all-house-members-who
It is dated JAN 5th.

I believe the Republican members of Congress who have incited this domestic terror attack through their attempts to overturn the election must face consequences. They have broken their sacred Oath of Office. I will be introducing a resolution calling for their expulsion.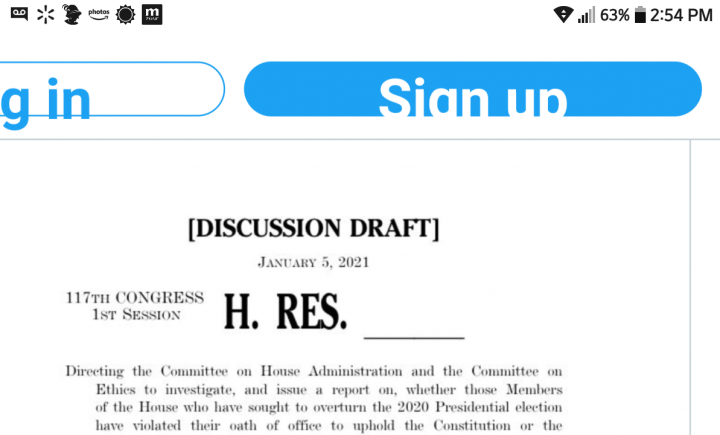 Yes, I think we do need that investigation Nancy was talking about.