Can you figure what that $1,568.43 amount is in where it says 'WIN' in that lightning booster box?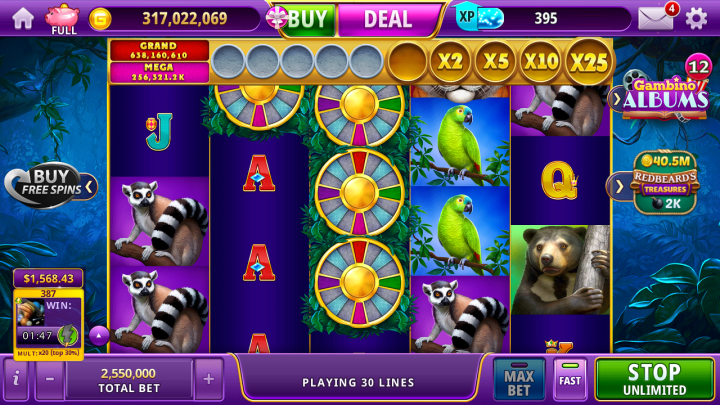 See the amount near that bottom left corner where you see $1,568.43 ?
Do you know what that amount is for from this Slot Machine Game App?
Can I use any of that to purchase other App games & programs that cost money with that?
But don't know it that can be full real money amount to purchase the Apps with?