A County has 5,000 registered voters but somehow 22,000 votes. How is this not election fraud?
Or is it just another "glitch"/"human error"? And how is it not discovered until 3 weeks later?

Greenlee Co AZ. Approx 5,000 registered voters of whom just over 3700 voted but over 22,000 votes were recorded.

Bidens lead is now approx 4,200. One more "glitch" and his lead is likely gone. Trump win.

How can people say we do not need to audit every state that used these computers?

Update: According to AZ SEc Stste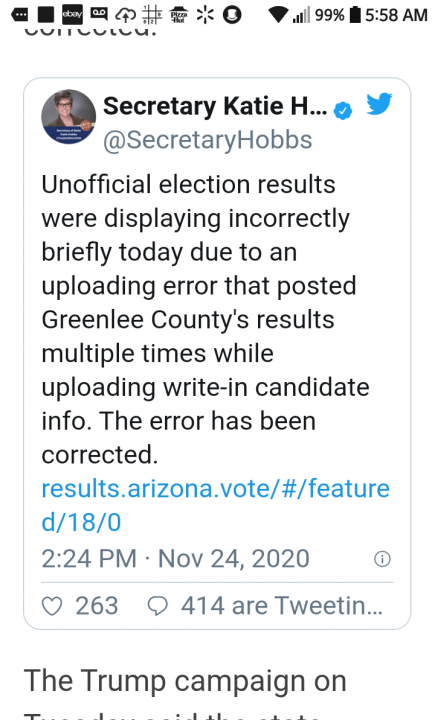 So the difference is approx 10,000.

Again these computers need to be audited. This is just more proof of the need. Accidentally uploading the votes over and over should not be possible.
Posted -

November 24, 2020